A lots of people need to remove image background for a lots of works . And people try to remove image background through software/application but it takes lots of times.
So her is a trick to
remove background image
online for free in just few seconds. So guys if you do not want to waste your time just use this trick .
It is really amazing trick How To Remove Photo Background In 10 Seconds Without Any A Third-party Application. It is very very very simple to erase image background, it is unbelievable when i got this trick on Google.
Actually I was unsatisfied when i using other android app or using adobe Photoshop on pc. Remove image background in photoshop on pc is also good but take too much time. Now i can remove image background in less than 10 sec. I have a bad habit that i can't stay without sharing new tricks to my friends. You may see this blog about that why i m writing articles on tricks.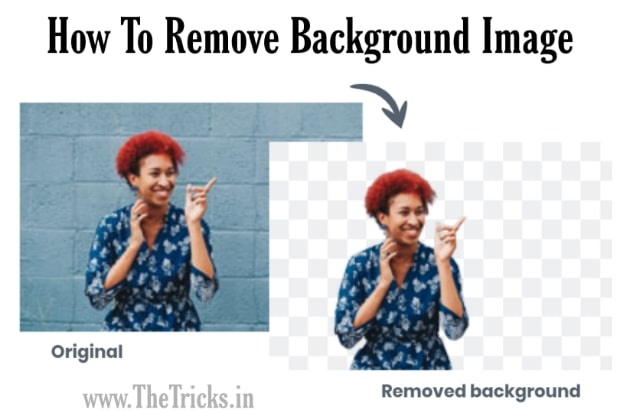 By the way now i m going to share a very useful 1000% working trick to remove image background for free online using remove.bg website . Lets start to remove image background step by step.
What is Remove BG ?
Remove BG is the best website to remove image background online for free . This website also give access to convert the image into PNG, JPEG format after removing image background.
Steps To Remove Image Background Online Using Remove BG
Before going to start removing background image in online editor you need some important things to do this trick. Note it.
(a) Good Internet Connection
STEPS:
Guys first go to Remove.bg (click here to go directly

).

Then you will see there UPLOAD

click there and upload image which you want to erase background

.
After successfully uploaded it will take 1-2 second to remove image background and convert it to png format, if you want ot download in other formats you will get options there.
If you are not satisfied with automated remove then you can remove image manually.
Then see your background image removed correctly or not. If everything is Ok then direct download it or if you need some more erase on image then use online tools to do it then Download it .
This is the whole trick How To Remove Image Background In 10 Seconds Without Any A Third-party Application, must leave a comment after successfully removing background image. Do not miss to share this trick.